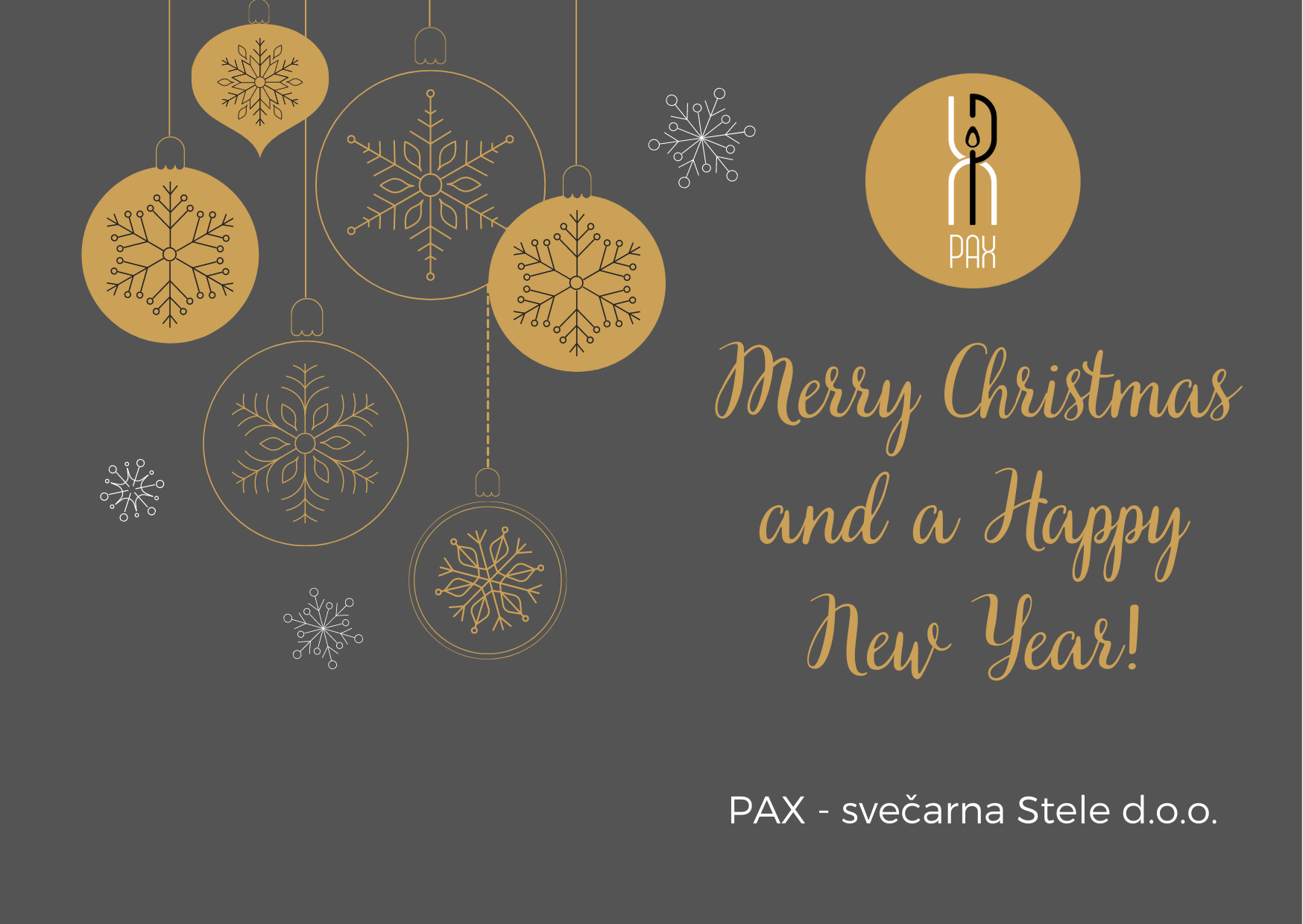 "Let's be to each other a light  in the dark."
Merry Christmas and a Happy New Year!
We wish that the year 2022 will be full of hope, fulfilled wishes and realised plans.
All the best, but most of all, health, happiness and understanding.
Festive greetings from PAX svečarna Stele d.o.o.